DR. MARTIN JEROME OKELLO ALIKER
Chairman Board of Directors
Dr Aliker, the Chairman Board of Directors of Victoria University limited served as the first chancellor of Gulu University, a public university in Northern Uganda between 2004 and 2014 before he became the second Chancellor of Victoria University. Dr Aliker was born in Gulu District in the Northern part of Uganda.
---
He had his elementary education in Gulu and Gulu High School for his Ordinary (O') Level. Later, he joined Kings College Budo in Wakiso District in Central Uganda for his Advanced (A') Level studies.

In 1948, he attended Makerere University for his further education. While still studying at Makerere, he got a scholarship to go and study Political Science at Northwestern University in Illinois, Chicago in the United States of America. He graduated with a Bachelor of Arts degree, with a major in Political Science.
He was later awarded a Fulbright scholarship to study Dental Surgery still at Northwestern and upon completing this course of study, was awarded a Doctor of Dental Surgery (DDS) degree. He enrolled for the Fellow of the Royal College of Surgeons (FRCS), a qualification conferred by the Royal College of Surgeons of England. Dr. Martin Aliker returned to Uganda where he was employed as a government dental surgeon. After years in the public service, he went into private practices; he set up the first private dental clinic owned by a black person in Uganda.
Dr Aliker is also a businessman, entrepreneur as well as a community leader. He is a senior adviser to President Yoweri Kaguta Museveni. Dr. Aliker has sat on the board of nearly forty companies in Uganda. Among many other companies, Dr Aliker is a shareholder in Stanbic Bank Uganda Limited, Uganda Clays Limited, Nation Media Group, National Insurance Corporation and East African Breweries. These companies are listed on the Uganda Securities Exchange.
He is the Chairman of Uganda Clays Limited. He also sits on the "Acting East African Advisory Board", the private equity firm of the United Kingdom's Commonwealth Development Corporation. He has been the Chairman of the Board of Trustees of Makerere Unversity Endowment Fund since July 2014.
---
DR. SUDHIR RUPARELIA
Board of Directors
Born in Kabatoro, Kasese District in Western Uganda and attended BAT Valley Primary School in Kampala and Jinja Main Street Primary School for his primary education before moving on to Kololo Secondary School.
---
"No price can be put on education". This is the philosophy of Dr. Sudhir Ruparelia, a philanthropist who over the years through tenacity, vision, determination and the drive to succeed, has built a successful business empire under Ruparelia Group that incorporates education, insurance, horticulture, media, real estate and hotels, he is very passionate about bringing the best international and education facilities to Uganda.
With the three schools (Kampala Parents' School-KPS, Dheli Public School International- DPSI and Kampala International School Uganda-KISU) under Ruparelia Group portfolio plus Victoria University, the ethos of 'attaining knowledge, having a strong career drive along with the ambition and will to succeed,' is spread across the board that if he can make it in life, then all who pass through Victoria University can follow suit and go on to greater heights.
Dr Ruparelia was born in Kabatoro, Kasese district in Western Uganda and attended BAT Valley Primary School in Kampala and Jinja Main Street Primary School for his primary education before moving on to Kololo Secondary School. He moved to the United Kingdom with his parents in 1972 at the age of 16, when the then president Idi Amin expelled all Asians from Uganda.
In 1985, he returned to Uganda with $25,000 in savings that he earned from several casual jobs in London including working in supermarkets, factories, butcheries and ventured into importing beer from Kenya, a commodity which was scarce at the time.
In 2007, he was awarded an honorary Doctorate of Law in Business by Uganda Pentecostal University in recognition of his investments in several sectors that have provided employment and contributed to Uganda's economic growth.
"
Over the years and through tenacity, vision, determination and the drive to succeed, he has built up an impressive portfolio of companies that are embraced under Ruparelia Group that includes insurance, education, broadcasting, real estate, horticulture and hotels. Under the umbrella of education, the renowned Victoria University has grown over the years in the higher education institutional industry.
"
---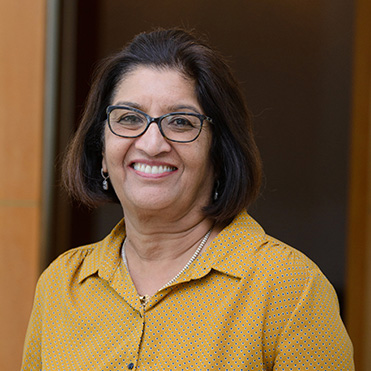 MRS. JYOTSNA RUPARELIA
Board of Directors
Born in Kamuli in Eastern Uganda and educated in Kampala and in North West London, Jyotsna paid her way through education by working in supermarkets and navigating her way through the system, she eventually attained a Diploma in Banking.
---
Jyotsna gives strength, direction and business acumen to Ruparelia Group. A financial wizard with a strong grasp of foreign exchange operations, she is well known for her expert decision making and management skills which have seen her successfully co-steer the various companies of the group to success and profitability.
In a business field that's male dominated, Jyotsna is well respected by the community whose advice is much sought after and sits on the boards of a number of charitable causes.
With a firm belief in equal opportunities, Jyotsna has supported the growth of education within Ruparelia Group. She is also passionate about education and has in the past, set up an education fund that paid school fees for over 100 primary and secondary school students in Kamuli, Eastern Uganda.
---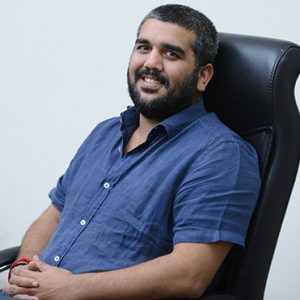 MR. RAJIV RUPARELIA
Board of Directors
Rajiv, is a graduate of Regents College London holds a degree in Financial Management. He is passionate about the growth and development of Victoria University.
---
He has strong analytical and technical skills combined with the ability to use initiative as well as applying professional judgment to aid decision making. Rajiv is also the brains behind the internship programme at Victoria University and has a strong belief in practical learning and through his own experiences, the internship programme is successful.

He has actively participated in community work since 2010 and he is a member of Grace Children's Village Kabale in which he is helping to design, build and finance a sustainable orphanage unit. In this community, he is funding children to attend school, have clean water and three meals a day.
---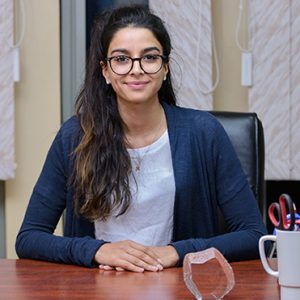 MRS NAIYA RUPARELIA
Board of Directors
Naiya was born in England. Between 2007 – 2009 she studied for her GCSE's & A-Levels in Economics, Psychology, English Literature, Photography & Law at Hitchin Girls School then going on to pursue a BA in journalism (2009 – 2012) at the prestigious City University in London.
---
Upon graduating, she held three jobs primarily in the marketing and sales domain in England before coming to Uganda where she is currently a Director at the privately owned Victoria University, Director Premier Advertising, a full-service advertising and marketing agency.

She is a Director Ruparelia Foundation that works to improve and promote health, education, sports, general welfare, and poverty eradication, improve livelihoods, support the welfare of wildlife and preservation of the environment by fostering partnerships among businesses, corporations, with the government, non-governmental organisations and individuals.